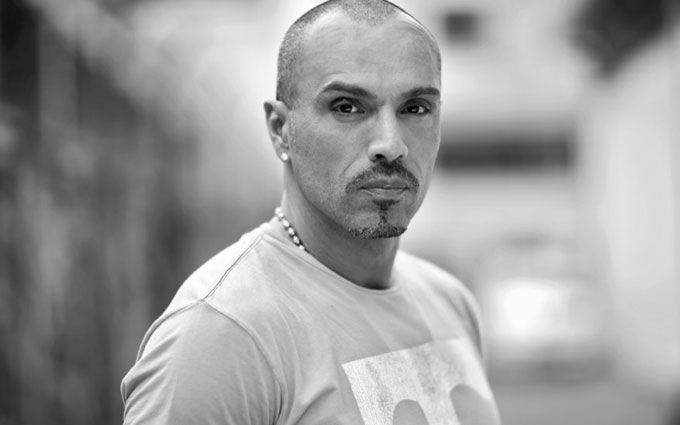 Originario de Nueva York, David Morales creció durante la era más influyente de la música dance y frecuentaba sus legendarios clubes, como The Loft y Paradise Garage.Como DJ, Morales perfeccionó sus habilidades en los clubes más populares de la ciudad de Nueva York a lo largo de la década de los 80 y luego se embarcó en una carrera de remixing.
A mediados de los 80 - justo cuando el arte realmente comenzaba a despegar - Morales se asoció con la leyenda de la música house de Chicago Frankie Knuckles y el fundador de For The Record DJ Pool / empresario de la vida nocturna de NYC Judy Weinstein para la creación de Def Mix Productions para ayudar a administrar solicitudes de remix y manejar negocios de artistas. David Morales ha remezclado y producido más de 500 lanzamientos para artistas como Mariah Carey, Aretha Franklin, Michael Jackson, Janet Jackson, Eric Clapton, Pet Shop Boys, U2, Whitney Houston y Jamiroquai. Morales fue nominado para su primer Premio Grammy en 1996 como Productor en el álbum 'Daydream' de Mariah Carey por la canción 'Fantasía'.
Fue nominado nuevamente el año siguiente y finalmente ganó el Premio Grammy de 1998 por "Remixer of the Year".David Morales hizo su debut en solitario en 1993 con el lanzamiento de 'The Program' a través de Mercury Records. En 1998 Morales lanzó "Needin 'U" en Definity Records, que, bajo licencia de Mercury en el Reino Unido, pronto se convirtió en un # 1 Dance Record y un clásico de club de buena fe. En 2005 Ultra Records lanzó el segundo álbum de artistas de Morales titulado "Two Worlds Collide" seguido en 2011 con "Changes".David es considerado por muchos como uno de los primeros verdaderos DJ superestrella.
Gracias a su trabajo de remezcla y producción, Morales estuvo entre los primeros DJs en recorrer activamente el mundo.
David también es conocido como uno de los DJs más versátiles actualmente en escena. Ya sea jugando junto a los "Reyes de la Casa" con Louie Vega y Tony Humphries o representando a su compañía Def Mix con Héctor Romero y Quentin Harris, Morales se siente cómodo adaptándose a cada situación. David Morales no solo define al DJ superestrella, es un talento que tiene mucho más que ofrecer en un mundo que cambia constantemente.
A native New Yorker, David Morales grew up during dance music's most influential era and frequented its legendary clubs such as the Loft and the Paradise Garage.
As a DJ, Morales honed his skills at New York City's most popular clubs throughout the early 80s and then embarked on a remixing career. In the mid- 80's – right when the art really started taking off – Morales teamed with Chicago house music legend Frankie Knuckles and For The Record DJ Pool founder/NYC nightlife impresario Judy Weinstein for the creation of Def Mix Productions to help manage remix requests and handle artist business affairs.
David Morales has remixed and produced over 500 releases for artists including Mariah Carey, Aretha Franklin, Michael Jackson, Janet Jackson, Eric Clapton, Pet Shop Boys, U2, Whitney Houston, and Jamiroquai. Morales was nominated for his first Grammy Award in 1996 as a Producer on Mariah Carey's album 'Daydream' for the song 'Fantasy'. He was nominated again the following year and ultimately won the 1998 Grammy Award for "Remixer of the Year".
David Morales made his solo debut in 1993 with the release of 'The Program' through Mercury Records. In 1998 Morales released "Needin' U" on Definity Records which, under license to Mercury in the UK, soon became a #1 Dance Record and a bonafide club classic. In 2005 Ultra Records released Morales' second artist album entitled "Two Worlds Collide" followed up in 2011 with "Changes".
David is considered by many to be one of the first true superstar DJ's. Thanks to his remix and production work Morales was among the first DJs to actively tour the world. David is also known as one of the most versatile DJs currently on the scene. Whether it is playing alongside of the "Kings of House" with Louie Vega and Tony Humphries or representing his company Def Mix with Hector Romero and Quentin Harris, Morales feels comfortable adapting to each situation. David Morales not only defines the superstar DJ, he is a talent that has so much more to give in a world that constantly changes.